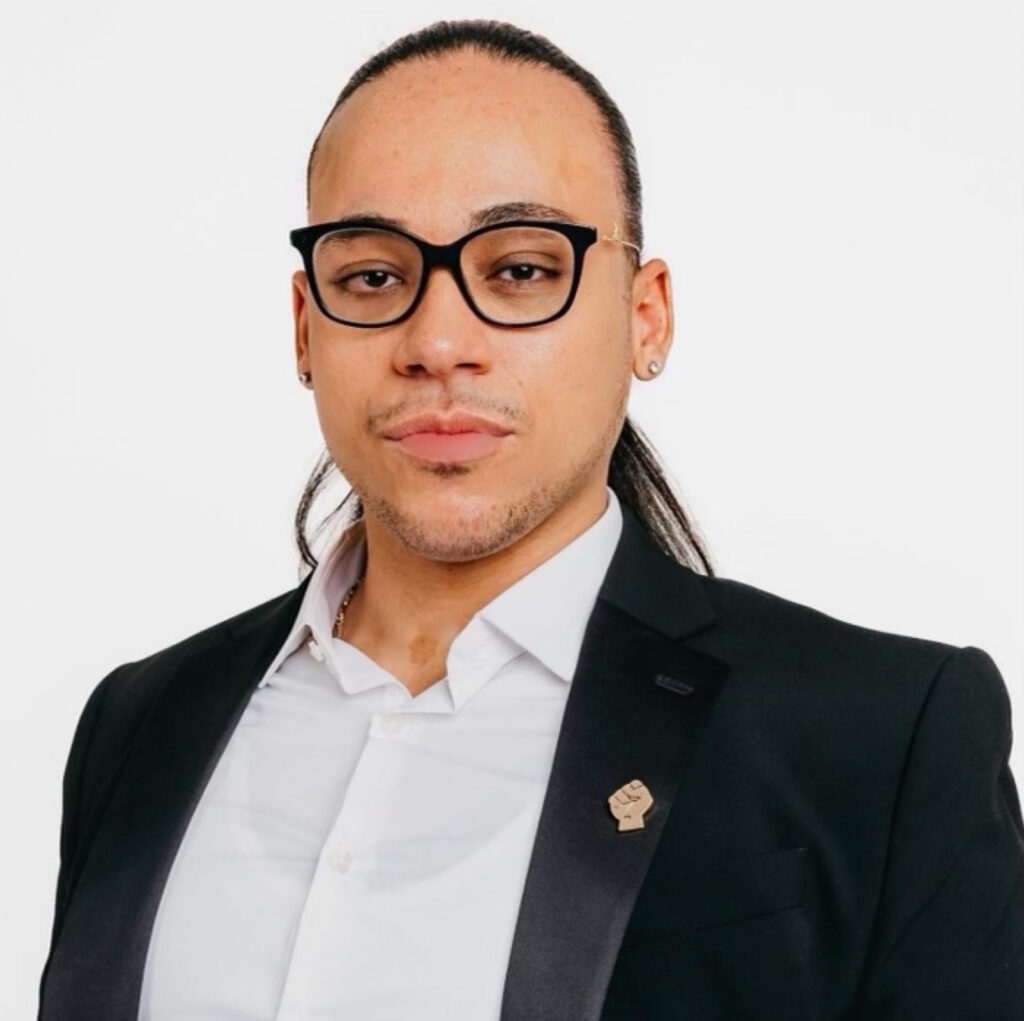 Justin Cortes
Chief of Staff
Chief of Staff Justin Cortes, a 31-year-old Puerto Rican lover of fashion, is no stranger to hard work, public service, or the importance of civic engagement.
Born to two loving parents, Justin is the youngest of 3 children, all of whom were raised in the West Bronx. Since childhood, he has harbored a passion for the arts, propelling him throughout his academic career. He graduated from The High School of Art and Design in Manhattan, the Borough of Manhattan Community College, with an Associate degree and from CUNY City College of New York with his Bachelor of Arts. However, his path to his current success was not always linear.
Throughout his upbringing, he sought opportunities to become more active and to give back to his community, volunteering at local food pantries, embarking on numerous missionary trips, attending his local community board and working with his home Precinct. Throughout college, he became engrossed in political science classes, despite his lean toward the arts. He wanted to learn how to impact real change within his community in a grass root way and bring resources back to the Borough he loved so much.
After receiving his Associate's degree, he needed to explore the world. He landed a job with Norwegian Cruise Line as the Director of Operations while traveling the Mediterranean Sea. He oversaw up to 40 staffers and resided on sea throughout his time as a seaman. He then went on to work at Citibank as a financial advisor, supporting residents and businesses by creating access to loan opportunities, credit management and teaching clients the importance of saving and investing.
In 2015, Justin began volunteering for then-Council Member Vanessa L. Gibson before joining her staff in January 2017, where he started as a Community Constituent Liaison. Wanting to work closely with the then Council Member and learn more about the intricacies of government, he became the Council Member's Executive Assistant. Shortly after, Justin was promoted to Director of Budget, where he was able to advocate for marginalized groups that traditionally would be overlooked, granting them access to capital and programmatic opportunities. He blossomed under Gibson's leadership, displaying excellent communication, decision-making, problem-solving, networking and team-building skills. His impressive work ethic and passion for government made it easy to promote him to Chief of Staff, where he oversaw both a Borough and City Hall team, ensuring the needs of the people of the Bronx were being addressed.
He now is responsible for over 70 personnel and counting for Bronx Borough President Vanessa L. Gibson. He continues to foster positive relationships with various non-profits and corporations with the hopes of bringing necessary resources to the Bronx. He views his position within the Office of the Bronx Borough President as an opportunity to open doors for people from all walks of life who traditionally would not be given a seat at the table. He wants to empower the powerless and galvanize government to cause real change – a possibility the Borough President has created for him. He remains vigilant and steadfast in his commitment to preserving institutional knowledge while promoting a space for new ideas and development.
Following in the footprints of his role model, Borough President Gibson, he is a different kind of leader, making himself available 24-7: An asset to the Borough President, his team and the Bronx.