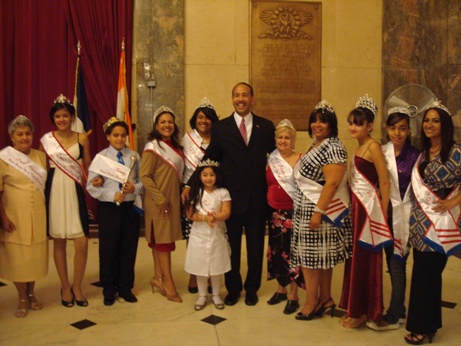 Bronx Borough President Ruben Diaz, Jr. joined Francisco Gonzalez, president and organizer of the Bronx Puerto Rican Day Parade, to announce the festivities of the 21st Annual Puerto Rican Day Parade in The Bronx, which takes place this Sunday, May 17th.
Ruben Diaz, Jr. was named this year's Grand Marshal and will lead thousands of marchers in celebration of the contributions Puerto Ricans have made to the borough, the city, and the country.
"I'm excited because, as Bronx Borough President, this is the first parade I get to preside over. And I'm also the Grand Marshal," said Diaz, Jr. "It's a perfect opportunity to celebrate our culture, celebrate our music and heritage, and do so not only within the Puerto Rican umbrella, but to have everyone celebrate with us."
The Bronx Puerto Rican Day Parade will begin at 12:30 pm at 176th street and Grand Concourse.